Ravenswood Gold is an operational gold mine located approximately 130km south of Townsville and 90km east of Charters Towers in northeast Queensland, Australia. The region has a rich mining history dating back to the gold rush.
The mine's operations date back to 1868 and current expansion works will enable the mine to continue to mine gold for another 14 years. The mine operates  with a valid environmental authority (EA) in place. An environmental authority places conditions on resources companies to help reduce or avoid potential environmental impacts resulting from mining operations. Under the Queensland Environmental Protection Act 1994, a mining lease cannot be granted in Queensland without a valid environmental authority.
To meet EA conditions, Ravenswood Gold has the requirement to rehabilitate the land that has been disturbed by mining operations and monitor the results of that rehabilitation to ensure that the rehabilitation is successful.
Mine site rehabilitation monitoring
Since 2019, our team has monitored the site to provide an independent assessment of compliance with the EA's conditions. Our scope on this ongoing project is to carry out the rehabilitation monitoring methodology, which involves running transects to record details of plant species composition and cover,  assess ground conditions such as the capacity for nutrient cycling and infiltration, and monitor erosion.
The results are extremely satisfying and align with monitoring acceptance criteria, with some of the more advanced rehabilitation sites starting to resemble the native ecosystems.
When the rehabilitation site was established, it was reshaped and seeded with native species. Today, the site's canopy is close to reaching maturity and there is good vegetation cover. There is also evidence that native wildlife, such as wallabies, are starting to use the area.
Adriana Uzqueda
NGH Senior Ecologist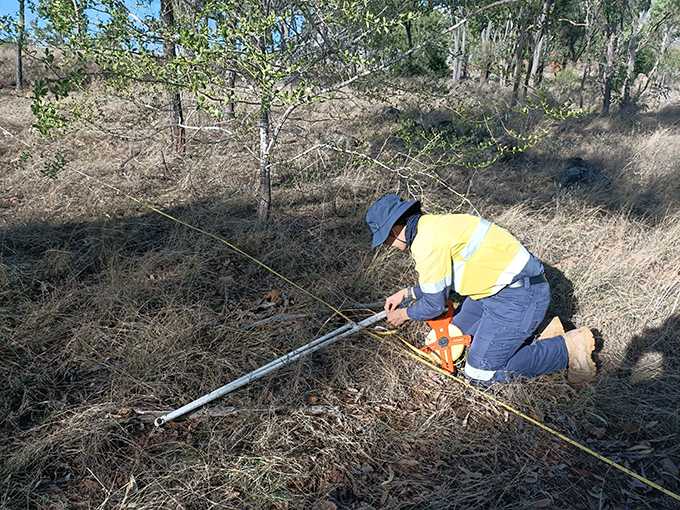 A real commitment to the environment makes all the difference
Ravenswood Gold has a strong and committed in-house environmental team who are not only steadfast in their commitment to the long-term health of local flora, fauna, and land, but they have comprehensive systems in place to conserve and monitor water, and air.
A significant proportion of the mine's water usage is recycled water, with fresh water usage restricted as much as possible. And their investment in extensive monitoring systems alert them to any potential impacts of its operations on the local environment.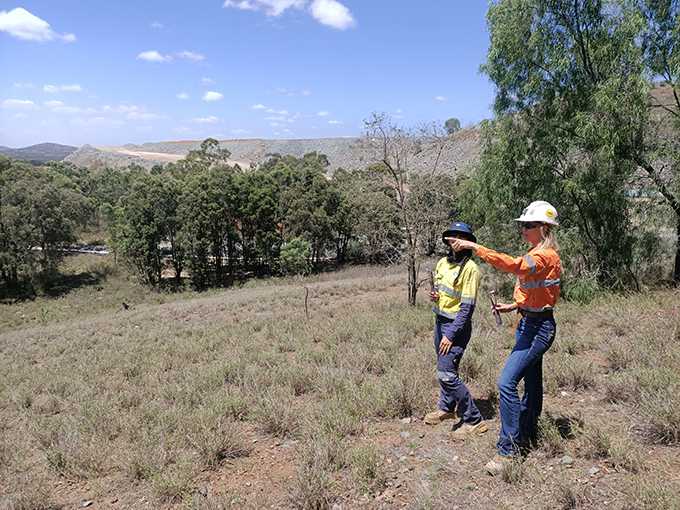 "For the last four years, the NGH team has implemented our annual LFA monitoring and reporting program. Effective communication during the reporting phase and the high quality of their reports ensures the program runs smoothly year-to-year.
Gracie Charlton
Ravenswood Gold Environmental Advisor – Rehabilitation & Closure