Impact assessment, planning and approvals
Rigorous planning and comprehensive environmental assessment are key to balancing development and protecting the environment.

Our 30 years of experience has informed our considered input and innovative approach to environmental impact assessment, planning and approvals.
We have helped countless clients navigate the rapidly evolving regulatory landscape and meet the requirements involved in planning and developing projects of any size. From the early stages of project feasibility through to post-approval monitoring, we work to ensure positive outcomes for projects that protect the environment, enhance public health and wellbeing, and have a positive impact on society.
We strive to deliver quality service backed by a team of ethical professionals. Our adherence to the highest quality management standards is independently verified by ISO, and our members are guided by the ethical and professional standards of the Planning Institute of Australia and the Environment Institute of Australia New Zealand. Selected team members are recognised as Registered Environmental Assessment Practitioners (REAP) and Certified Environmental Practitioners.
Impact assessment, planning and approvals services
EIA assesses the potential environmental impacts of a proposed development and recommends mitigation measures to manage these impacts. It is undertaken to inform a decision about whether a project should proceed, and results are presented in various document types depending on project stage and/or statutory requirement. These can include Preliminary Environmental Assessments, Environmental Impact Statements, Review of Environmental Factors and Statement of Environmental Effects.
Our environmental and town planning teams work collaboratively to carry out development assessment for a diverse range of projects across Queensland, New South Wales, Victoria and the Australian Capital Territory. Our experts are located across our eleven offices and will ensure your project is assessed in accordance with the relevant Commonwealth, State and local regulatory and environmental requirements.
The planning system can be complex, comprising various legislation, policies, and public authorities.
Statutory Planning involves the regulation and management of changes to land use and development, through the assessment and approval process, in line with the relevant planning pathway.
Our town planners work closely with you to understand the scope and scale of your project, enabling us to navigate this complex planning framework and develop the best approach to obtain a timely approval.
Strategic land use planning
Strategic planning relates to shaping the future of communities through the development of short and long-term social, environmental, and economic objectives for a given area. This is achieved through a documented vision such as a masterplan, strategy, or study to guide future development goals.
We work closely with our private and government clients to understand their needs and develop thoughtful, and tailored strategies that align with desired outcomes.
Environment Protection and Biodiversity Conservation Act 1999 (EPBC Act)
We help clients navigate the Commonwealth's EPBC Act processes, undertaking assessments and referrals where projects impact upon matters of national environmental significance. We are experts in the preparation of Preliminary Documentation, Public Environmental Reports and Environmental Impact Statements. Our focus is on working collaboratively with the Commonwealth and clients to ensure projects meet assessment requirements and avoid approval delays.
Our post-approval services help clients progress a project through to construction and operation following approval. Our planning and environmental assessment experts commonly work with our ecology and environmental management teams to prepare secondary permits, operational works permits, licencing applications, offset strategies, species management programs, environmental management plans and auditing. These services help to ensure that the project is carried out in an environmentally responsible manner.
Specific licences and permits are required for certain projects or activities.  Examples include fisheries and waterway barrier works permits, tidal works and marine permits, Aboriginal Heritage Impact Permit, environmental authorities (for environmentally relevant activities), disposal permits, water licences and waste licences. Our services ensure compliance with relevant regulations. We can assist in obtaining the necessary permits and approvals from relevant government agencies to legally develop, construct and operate proposed projects.
NGH REAPs deliver state significant projects in NSW
Environmental Impact Statements (EISs) in NSW for State Significant projects (Development & Infrastructure) must be certified by a Registered Environmental Assessment Practitioner (REAP) for submission to the Department of Planning & Environment (DPE).
The NSW Department of Planning and Environment introduced the Rapid Assessment Framework (RAF) to improve the efficiency, quality, and engagement standards of major state project assessments.
As part of the RAF, Environmental Impact Statements (EISs) for State Significant Development (SSD) and State Significant Infrastructure (SSI) development applications are required to be certified by a REAP.
The REAP Scheme has been developed by the Department to register qualified individuals and is delivered by third-party schemes, such as the CEnvP Scheme, which is accredited by the Department to deliver the REAP Scheme.
NGH REAPs are available to oversee and be involved in the development of EIS documents and provide quality assurance for State significant projects in NSW. REAPs will ensure that the EIS is prepared to a high standard and includes all the necessary information for the department to assess each project, helping projects move more efficiently through the planning process.
Multidisciplinary team navigating the regulatory framework
Environmental management specialists
Engagement and social development experts
It is our duty to develop and deliver projects that protect the environment, enhance public health and wellbeing, and have a positive impact on society.
Jane Mills
GM Planning and Environmental Management
It is incumbent on us all to develop and deliver projects that protect the environment, enhance public health and wellbeing, and have a positive impact on society.
Jane Mills
GM Planning and Environmental Management
Our latest projects and insights
We cover industry insights, news, career announcements, and project case studies.
On 18th March 2018, I came within a whisker of losing our family home when a bushfire hit our small coastal town.
Balancing clean energy, scenic landscapes, and sustainable agriculture through considered planning
On 18th March 2018, I came within a whisker of losing our family home when a bushfire hit our small coastal town.
Let's talk about how we can position your project for success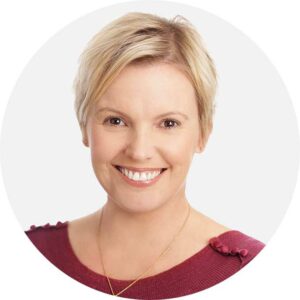 General Manager - Planning, Environmental Management, Engagement, Social Development and Strategy
Technical Director Advisory
Principal Planner - Queensland and Victoria
Principal Environmental Planner, Renewable Energy Developments – New South Wales
Principal Consultant and Regional Manager, Planning - New South Wales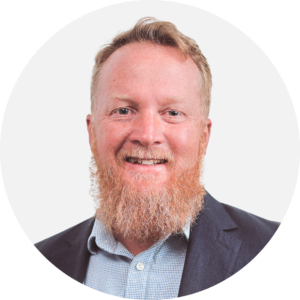 Principal Consultant, Environmental Assessment and Approvals - New South Wales
How can we assist you, your next project and your organisation?