The Nelligen Bridge Replacement project will provide a new two-lane bridge on the Kings Highway over the Clyde River at Nelligen. The NSW Government is investing $148 million for the construction of the replacement bridge, which will provide safer and more reliable journeys on the Kings Highway for motorists, freight, pedestrians, and cyclists.
Protecting our sensitive areas
NGH prepared the post-approval environmental management plans and provided onsite construction support for this project. The Clyde River is part of the Batemans Bay Marine Park, which supports a diverse array of fish, invertebrates and algae. Rocky shores, offshore rocky reefs, kelp beds, seagrasses, mangroves, sponge gardens, sandy beaches, estuaries and open waters are key habitats.
The project risks impacting on protected coastal wetlands, so the post-approval environmental management plans had to be responsive to a sensitive environment with special conditions. These plans detail potential impact to biodiversity, heritage, soil and water, air quality, contaminated land all for the construction and demolition of the old bridge.
Many consultations were held with Transport for New South Wales, the Environmental Projection Authority (EPA), Heritage New South Wales, Eurobodalla Council, and the Bateman's Bay Marine Park authorities to ensure each stakeholder was satisfied with the controls and mitigations put in place.
Jane Love
Clearing a path for the community
Restrictive conditions of a residential town with limited space for barges or storage created a challenge in constraining the project area and managing debris falling into local waterways and affecting marine plants, seaweeds and animals, including threatened species. Our experienced on-site ecologists supervised the pre-clearing and clearing of the bridge, weed management, and were on-call for any situations. These measures ensured there were no significant impacts to native flora or fauna.
Nelligen has a substantial oyster farming industry, so water management is not only key to ensuring we maintain the integrity of the environment, but also of great commercial importance to the livelihoods of community.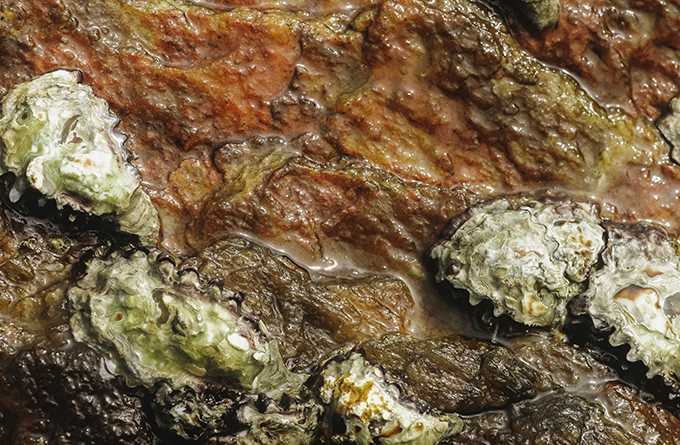 For Nelligen, water management is very important and NGH ensures these projects are minimising impacts, making footprints as small as possible, and that appropriate controls are in place.
Jane Love