ICOMOS GA 2023
31 August – 9 September | Sydney
The ICOMOS General Assembly, held every three years and organised by the International Council on Monuments and Sites, stands as a crucial meeting point for worldwide experts and advocates in heritage conservation. This year with the encompassing theme "Heritage Changes", the assembly will gather the ICOMOS International Executive, Advisory Committee, and a multitude of experts at the Scientific Symposium. The conference promises to be a significant milestone in the continuous endeavours to frame a sustainable future through the perspective of heritage. 
Today's decision becomes tomorrow's legacy

 
The Heritage Hub is a space where we will explore ideas, experiences, and knowledge focused on the convergence of heritage and sustainability. Within this platform, we will delve into a range of themes, spanning from renewable energy and adaptive reuse to climate adaptation, urban landscapes, and the pivotal role of heritage in bolstering and cultivating resilient communities. 
Jointly presented by NGH and ACCIONA Energía, both fervent proponents of sustainable development, the Heritage Hub stands as a collaborative initiative at the ICOMOS Conference. This endeavour contributes significantly to fostering an inclusive dialogue regarding the significance of heritage preservation and its seamless integration with the objectives of sustainable development. Through this concerted effort, we are forging a pathway towards a more illuminated and fortified global community, marked by its resilience and vitality. 
Where is the Heritage Hub?
Why not send a

p

ostcard

?
Together, NGH and ACCIONA Energía have introduced a collection of postcards showcasing Australian landscapes and selected UNESCO World Heritage sites in Australia. From the Great Barrier Reef and the Springbrook National Park to the iconic Royal Exhibition Building, we've curated eight distinctive postcards for you to collect as mementos, or mail to friends and family. 
We're happy to help with that too. If you wish to send a postcard to someone special, simply visit our hub and pop your written postcard in the post box. We'll handle everything from there, ensuring your postcard reaches its intended recipient. It's a unique way to share the allure and importance of Australia's historical sites with those dear to you. 
Royal Exhibition Building (Victoria)
Great Barrier Reef (Queensland)
Springbrook National Park (Queensland)
Mt Gellibrand Wind Farm (Victoria)
Hyde Park Barracks (New South Wales)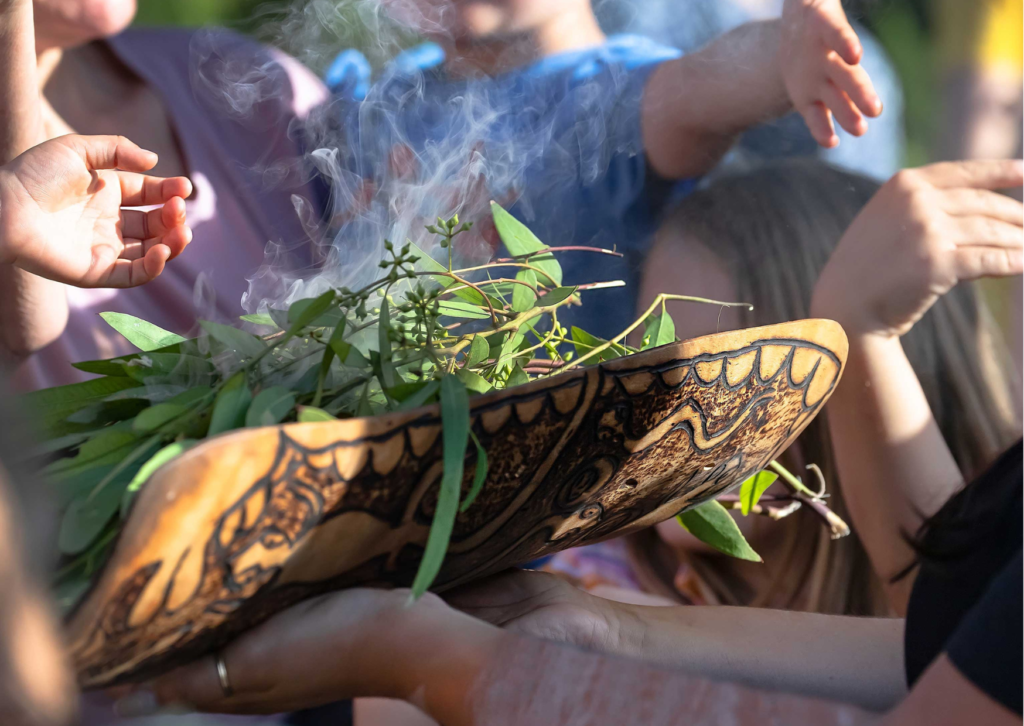 When it comes to heritage preservation, we firmly believe that early consideration of heritage elements is key. By recognising the significance of both Aboriginal and non-Aboriginal heritage within the Australian landscape, development projects can garner broader community support.
Sustainable development begins with listening and respecting the communities we serve. 
NGH
Our latest projects and insights
We cover industry insights, news, career announcements, and project case studies.
Building a bridge between construction and environmental management
One of the world's largest onshore wind farms greening Queensland's energy mix
Sydney is set to host the highly anticipated triennial ICOMOS General Assembly, 31 August - 9 September 2023.