Nick Baker, NGH General Manager – Partnerships and Strategy, is based in Townsville, in Northern Queensland's Dry Tropics region.
The weather there may be dry and tropical, but the area is home to many outstanding aquatic habitats. From lakes, rivers and wetlands to coastal beaches and coral reefs, each is essential to the region's health and wealth, with many considered of high ecological value.
Farming, tourism, recreation, industry, the Defence force, and the region's communities all have stakes in these waterways and catchment areas.
The Great Barrier Reef may be the region's star tourist attraction, but other aquatic areas are also filled with unique flora and fauna. Estuarine crocodiles, marine turtles, and barramundi are just three of the many species that depend on the Dry Tropics' rivers, wetlands, and coastal waters.
With so many dependent on these waterways, keeping these diverse aquatic ecologies clean and healthy is critical.
"Awareness is the first step towards improvement," says Nick. That's one reason the Dry Tropics Partnership for Healthy Waters was launched in 2018.
The Dry Tropics Report Card
The Partnership is a collaboration of industry, science, education, community, and government groups, keeping watch on the waterways and habitats of the Dry Tropics region — from lakes, rivers, and creeks, all the way out to the Great Barrier Reef.
Nick joined the Partnership Management Committee while running his Townsville environmental consultancy, Wild Environmental, later acquired by NGH. Now the Deputy Chair, he says,
"When giving back to the community, it's good to use your skills to solve different challenges and be involved in the region where you live.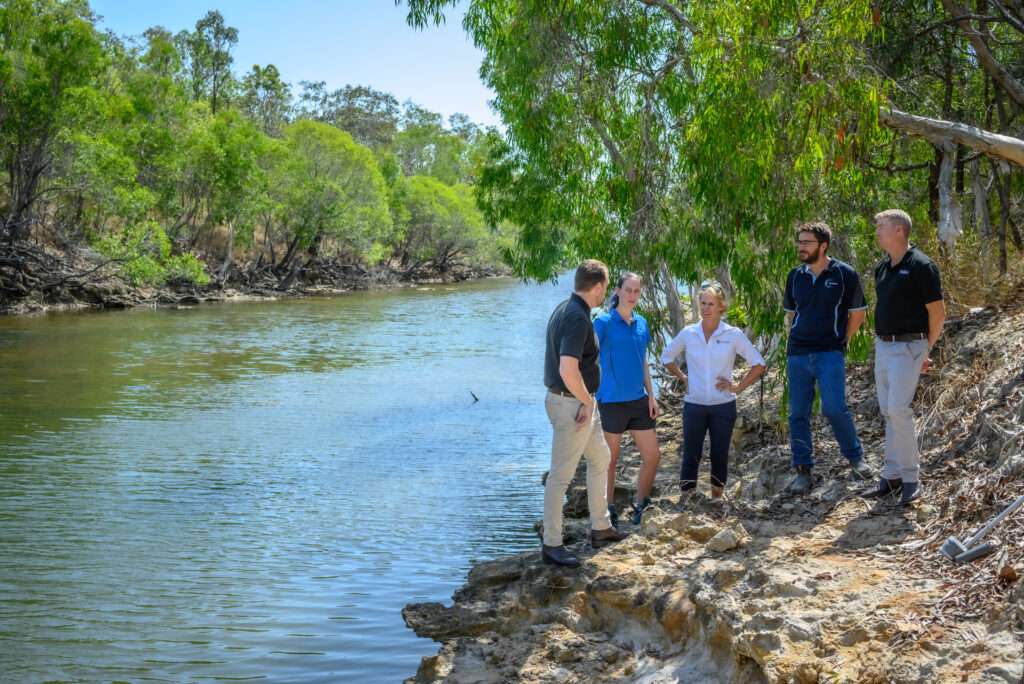 I've enjoyed using my management and business skills to help the organisation grow and develop and become what it is today. I've assisted the Partnership to identify new partners, and make strategic decisions around hosting, and remaining commercially viable. As consultants, our network is our net worth, and I know that several NGH clients have now partnered with the Dry Tropics Partnership for Healthy Waters or other similar partnership collaborations around the country."
Each year, the Partnership technical team gathers a massive amount of information about Dry Tropics catchments and waterways to produce a 'state of the local environment' report called the Townsville Dry Tropics Waterways Report Card.
Underpinning this report card is an enormous technical report with data from many suppliers. For example, the Australian Institute of Marine Science includes data from its marine and long-term monitoring programs in the region. The Port of Townsville contributes its water quality data, as does the Department of Environmental Science and Townsville City Council.
"Other data providers including citizen scientists, who collect data on how much litter there is," says Nick. "Or coral surveys around Magnetic Island. Ornatas, for example, collects a lot of water quality data in the local area and contributes that to the collective effort.
The Partnership then compiles the data, looks at trends and provides annual grades for the current condition of the local water environment. The report card builds awareness of the state of the environment amongst industry, government, and the regional population, and that leads to change."
Aquaculture plays its part
NGH likes to work with clients who believe their development projects will have a positive impact. Ornatas is one such client, and Nick's team has been involved in helping the pioneering aquaculture company from its earliest days in the Townsville region.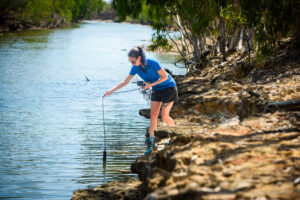 There is mounting pressure on commercial fisheries around the world. Queensland's ideal fish-growing climate offers an excellent opportunity to capitalise on emerging aquaculture technology and help relieve the pressure on local and global marine aquatic ecosystems.
Ornatas uses cutting-edge technology based on scientific breakthroughs by researchers at the University of Tasmania's Institute for Marine and Antarctic Studies to grow tropical rock lobsters right through their complex life cycle. It's an excellent example of aquaculture sustainability and innovation in Queensland and the Dry Tropics region.
Commercially, the company aims to provide Australian and international markets with high-quality, sustainably farmed lobsters all year round.
And environmentally, Ornatas has worked hard to understand its Toomulla environment and undertakes extensive aquatic monitoring. Their data also contributes to the Dry Tropics Partnership for Healthy Waters report card.
"In Queensland, having an aquaculture licence involves a number of compliance obligations," says Nick.
"That includes water quality monitoring and monitoring the receiving environment (REMP) —in this case the surrounding mangrove ecosystems. With saltwater aquaculture there's no other way to dispose of water except returning it to the environment from which it came. We helped Ornatas gain approval to future-proof the site with a new seawater intake pipeline, which when built, will provide a stable source of clean seawater which is required to culture the sensitive tropical rock lobsters at scale. And we've been involved with their monthly and annual monitoring compliance ever since they turned on the taps."
Conclusion
Like Nick, many of our staff are willing to go above and beyond to volunteer in organisations in their local areas.
As a company, NGH is invested in positive impacts and establishing local and broader partnerships. We see this as a way to strive for a better outcome for the regions where we live and work.
That's why we're part of the Dry Tropics Partnership for Healthy Waters, uniting with business, government, and the community, and working together towards the healthiest aquatic ecology possible in Townsville.