One of the most common phrases I hear in the same sentence as any renewable energy project is the need to achieve 'social licence'.
In fact, you would be hard-pressed to name a renewable energy industry event where social licence has not been listed in the top 1 or 2 risks and opportunities mentioned in every session.
As we all know in the renewable energy sector (I hope), we can't presume that because we are delivering infrastructure to support a healthier planet, nearby residents and communities will welcome the proposal.
Equally, when AEMO's latest ISP outlines the need for a ninefold increase in renewable energy infrastructure, the stakes around social licence become so much higher.
What's becoming clearer is the stark difference in risk profiles between a project that engages well early and one that does not.
First impressions really do count, and the chances of recovering from a rough start when introducing a project are very slim. Country communities have long memories.
In fact, industry sources have noted that the difference between good and bad project engagement equates to around $3 million in extra costs and 6 months in lost time (based on the planning and delivery of a typical terrestrial wind farm). In some cases, the costs of missed opportunities can be so much higher.
So, with all of this in mind, what is social licence made up of, and what steps can be taken to achieve it for renewable energy projects?
The key ingredients in Social Licence
The concept of social licence is open to varied interpretations. At one end of the spectrum, it can be discussed as a magical line in the project Gantt Chart where the community and stakeholders magically agree with and embrace the project. At the other end of the spectrum, it's more philosophical – 'it's the vibe' as stated so memorably in The Castle.
I like to think the sensible position always resides in the middle and with that in mind – here is my view. For me, social licence is built upon three fundamental elements – acceptance, trust, and ownership.    
Acceptance is where we must start. It is about helping communities to understand and embrace the rationale for the project, the local changes and resources it will introduce, and what it means for the future of that place. It's more than just getting the majority on board. It's also about the community accepting that what you're doing is legitimate. To create a setting where acceptance is possible, your project narrative needs to reflect an alignment with the values and aspirations of the local community.
A central consideration at this, and every stage, is how your proposal considers and seeks to support the Traditional Owner's values and aspirations – and allowing time for the elders to show you what it means for their country and their mob. Time and respect are the key ingredients here – taking the time to listen and allowing real time for Traditional Owners to consider and reflect on what this potential change means for them.
Through building acceptance, you move towards trust. The goal here isthat your project team and the proposal itself may be recognised as  valid contributors to the local community. This comes from showing that you respect their interests and that your project supports and aligns with their long-term aspirations. This is also derived from your behaviour as a prospective corporate citizen. At its most basic level, this revolves around doing what you said you would – do you turn up on time, meet your commitments and treat the locals as you would expect to be treated? Building trust takes time and actions speak infinitely louder than words.
Finally comes ownership. This involves locals feeling a level of ownership in the project and ultimately – the asset. Ownership is developed by bringing the community on the journey from the concept stage, collaborating through the key decision points and showing how feedback has shaped the approved project.
Equally, ownership must be a key part of the delivery and operations phase, with locals helping to build and operate the asset, overseeing the distribution of local benefits schemes and seeing the project's benefits realised in the community.
Ultimately you want the people to see themselves reflected in the project in some way – either through the design evolutions, being part of the decision-making process, helping to build it or being part of its operation. If your project becomes part of the local story in a positive way, then you can say you have achieved a level of ownership.
How do we consider social licence for offshore wind projects?
While social licence development has typically focused on those residing alongside or at least near solar farms or wind farms, the introduction of larger, geographically separated technology such as offshore wind farms has driven the need for broader, more sophisticated engagement and social impact considerations.
While we can safely say that no one will be living alongside a floating wind turbine located 20 km off the coastline, we do know that the need for proactive, long-term engagement and consideration of social value and impacts are just as prevalent.
Why? Here are four main reasons:
The stakes are high for the community and the investor – these are big projects that can make (or potentially break) an area based on how they are planned to be work with and enhance local infrastructure (such as roads and ports), social services, resources, capabilities, and communities. Equally, when an investor is spending close to what's required to build a solar farm on the feasibility phase, social risks and opportunities are a really, really big deal.
The ocean environment holds special significance to Traditional Owners, other residents, tourists and many industry users across fishing, shipping, tourism, and recreation (and many more). In Australia, we don't have the detailed datasets that other countries have on their marine environments, so there is much to be done to understand and assess potential impacts on ocean environments. Locals are seeking surety that the projects will not detract from what they have today.
The ongoing presence is real – unlike terrestrial wind farms, offshore wind provides substantial ongoing employment and operational expenditure. The trust, acceptance and ownership required for such long-term entities is significant and must be a constant focus. As always is the case, doing the hard work up front makes all the difference.
There is limited real estate –despite the abundance of our oceans in such a large continent, the number of feasibility licences in declared zones is limited and critically, there are only so many projects that communities can handle in offshore wind hotspots (such as Gippsland). Communities need to understand your rationale and offering and in the midst of a competitive environment, relationships, understanding, and well thought out benefit sharing arrangements will go a long way.
So, in a nutshell, there is huge value in proponents knowing the historical, political, environmental, and social context to tailor the project positioning and plan your engagement and social analysis approach.
Wait – how does this look in practice?
NGH has been working in renewable energy for almost 25 years and we have relished the opportunity to apply our depth of knowledge to a local, offshore wind project.
NGH has supported Oceanex Energy in establishing a positive first impression and the foundations for ongoing social licence for the proposed Eden Offshore Wind Farm.
Oceanex engaged our Communications and Social Sustainability Team very early in the development planning (around 9 years ahead of the planned construction date), with a brief to provide them with everything they need to know to achieve meaningful community connections, proactively manage concerns and build a solid platform for ongoing discussions as the project progresses.
As a first step, we completed a detailed analysis of the social, political, and economic setting in Eden and across the Bega Valley. As a Bega Valley-based business, this analysis drew on our intimate understanding of the area, detailed stakeholder mapping, consideration of learnings from similar projects and analysis of needs and strategic drivers for the region.
This was followed by targeted stakeholder interviews to understand initial thoughts on the proposal, highlighting potential issues and opportunities and building a more detailed picture of who to engage with further on each topic. Once this information was gathered and shared with Oceanex, it laid the foundation for several follow up meetings and broader stakeholder and community discussions.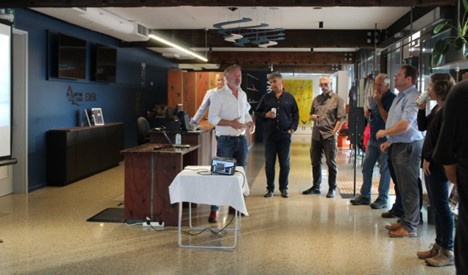 Figure 1  Initial stakeholder information session in Eden – courtesy of the Eden Magnet
In each case, Oceanex was able to show a deep understanding of the local needs and aspirations, in addition to proactively discussing concerns and steps that would be taken to address them. Oceanex also brought a swag of learnings from previous discussions in other regions and very well-developed information on the project and the benefits it can provide at a local level.
Through initial discussions with Traditional Owners, Oceanex learned about the rich cultural significance of the area, the importance of the connection with the ocean, priority projects for the Aboriginal Corporations and how to support meaningful pathways for Aboriginal youth. They even jumped on the opportunity to support a regional Indigenous arts festival as a demonstration of their commitment to the relationship.
NGH supported Oceanex in making many other positive connections with elected representatives, community leaders, local industry, tourism representatives, environmental groups, Eden Port leaders, agency representatives, local project leaders and fishing representatives. This included a partnership with the local Chamber of Commerce to host the initial information session and early identification of opportunities to contribute to local initiatives.
Through this process Oceanex discovered that Eden residents have a deep and abiding connection with the ocean and the forests surrounding the town. Fishing and timber exports have been the backbone of Eden's economy for years. However, when the 2019-20 bushfires swept through the region, they hastened the decline for Eden's timber industry already reeling from an export downturn. In short, Eden is a hard-working, well organised community in search of a new industry to take them into the future.
Another big focus for Eden is resilience, because geographically, it's beautiful but isolated. Surrounded by National Park forests and right at the end of the power grid, connectivity and resilience are priorities for Eden and surrounding villages. Eden was without electricity for weeks after the bushfires and is now very conscious of needing to be able to stand on its own two feet.
They also learned more about the value of the marine environment for tourism and fishing operators and the need for transparency around assessing impacts and pursuing opportunities in this space (amongst other things).
A good start provides more than social licence benefits
All these actions have helped Oceanex to develop initial acceptance, trust and ownership in the local community and the next round of engagement will kick off shortly.  
In turn, this work has also helped Oceanex to demonstrate to its investors the positive setting the project has established and gain backing to progress the project further down the feasibility and planning pathway.
In commercial terms, consideration and management of social risk and opportunity is now playing a more prominent role in decision making, particularly when large capital commitments and ESG considerations are at play.
Therefore, the investment in proactive development of social licence for your offshore wind project is worth its weight in gold.
Give me a call to discuss making a good start for your offshore wind project.